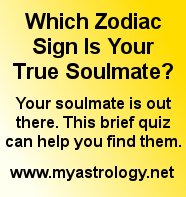 Today's Transit Forecast provides a daily astrological forecast based on your specific birthday, with much more information than you get in a traditional "Sun-sign" horoscope which is based only on your zodiac sign.
Custom Planet Position Calculations
You can customize the way the planetary positions are calculated. Make your choices below, then press the "Calculate" button.
Find out what the future may hold with a live videochat reading from one of our professional readers. It's free to try, so what have you got to lose?
Copyright © 1997-2017 Ed Perrone. All rights reserved.
Site design and programming by Ed Perrone
Contact: support@currentplanetarypositions.com

Interpretations and forecasts provided at this site are not intended to be, or to take the place of, legal, medical, investment, or other advice. Before making any important decisions, you are encouraged to consult personally with a competent professional.

Planetary positions displayed in the animated top logo portion of each page are calculated based on your computer's clock. If your clock's time is off, the resulting calculations will be also be off. All other positions are calculated based on time obtained from NIST time servers.