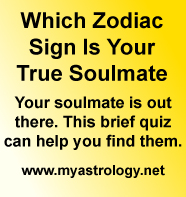 Personal Chart Reports provide analysis and forecasts based on your individual natal chart. Select natal interpretation, 6-month or 12-month forecast, or two-chart compatibility report.
Current Planetary Positions On Your Website
We are sorry, but due to increasing server loads, we can no longer offer the current planetary positions widget to new websites. Thank you for your interest.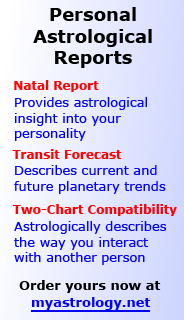 If you enjoy this site's services, you can support it with a small donation of Bitcoin. Thank you.
16XL ohhv B8TF 2RRFs qZDp X8Fi fV3u sVsyX

Copyright © 1997-2019 Ed Perrone. All rights reserved.
Site design and programming by Ed Perrone
Contact: support@currentplanetarypositions.com

Interpretations and forecasts provided at this site are not intended to be, or to take the place of, legal, medical, investment, or other advice. Before making any important decisions, you are encouraged to consult personally with a competent professional.