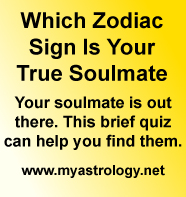 FREE astrology ebooks from the classic to the obscure. Authors include Alan Leo, William Lilly, Raphael, and more.
Current Moon Phase
January 19, 2018,
13:31 GMT
Waxing Crescent
Sun-Moon angle: 27° 05'
Aspect: No major aspect
Illuminated portion of disk: 5.5%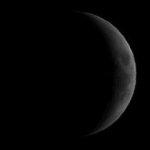 A waxing aspect is one that occurs during the first half of a cycle, as the cycle is moving from conjunction to opposition. A waning aspect is one that occurs during the second half of a cycle, as the cycle is moving from opposition back to conjunction. Even though the aspect name is the same (e.g., waxing square vs. waning square), the interpretations are subtly different, because the waxing aspect is in the "growth" portion of the cycle, while the waning aspect is in the "fulfillment" portion of the cycle.
An applying aspect is one which is moving toward exactness, but has not yet become exact. A separating aspect is one which has already become exact. In general, applying aspects are far more significant than separating aspects, because they indicate energies which are building toward a future climax. Separating aspects indicate energies which have already been released in some way.
Aspects on this page use an orb of 5 degrees applying and separating.
Find out what the future may hold with a live videochat reading from one of our professional readers. It's free to try, so what have you got to lose?
Copyright © 1997-2018 Ed Perrone. All rights reserved.
Site design and programming by Ed Perrone
Contact: support@currentplanetarypositions.com

Interpretations and forecasts provided at this site are not intended to be, or to take the place of, legal, medical, investment, or other advice. Before making any important decisions, you are encouraged to consult personally with a competent professional.