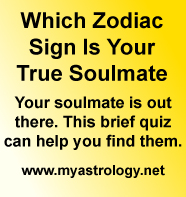 FREE astrology ebooks from the classic to the obscure. Authors include Alan Leo, William Lilly, Raphael, and more.
Photo Credits
For most photos on our site, if you hold your mouse over the photo, your browser will display the specific photo credit.
Photo credits:
Sun: NASA/Walt Feimer
Moon: NASA and NSSDC
Mercury: Mariner 10, Astrogeology Team, U.S. Geological Survey
Venus: NASA/JPL
Mars: NASA, ESA, and The Hubble Heritage Team (STScI/AURA)
Jupiter: NASA, ESA, and the Hubble Heritage Team (AURA/STScI)
Saturn: Reta Beebe (New Mexico State University), D. Gilmore, L. Bergeron (STScI), and NASA
Uranus: NASA, ESA, and M. Showalter (SETI Institute)
Neptune: NASA, L. Sromovsky, and P. Fry (University of Wisconsin-Madison)
Pluto: NASA
Links to organizations mentioned in the credits:
NASA: www.nasa.gov
ESA: www.spacetelescope.org
The Hubble Heritage Team: heritage.stsci.edu
STScI: www.stsci.edu
AURA: www.aura-astronomy.org
NSSDC: nssdc.gsfc.nasa.gov
JPL: www.jpl.nasa.gov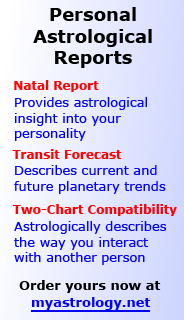 If you enjoy this site's services, you can support it with a small donation of Bitcoin. Thank you.
16XL ohhv B8TF 2RRFs qZDp X8Fi fV3u sVsyX

Copyright © 1997-2019 Ed Perrone. All rights reserved.
Site design and programming by Ed Perrone
Contact: support@currentplanetarypositions.com

Interpretations and forecasts provided at this site are not intended to be, or to take the place of, legal, medical, investment, or other advice. Before making any important decisions, you are encouraged to consult personally with a competent professional.